French Organic package
Sale price
€38,00 EUR
Regular price
Unit price
€31,67
per
kg
Sale
Sold out
The French organic package contains:

- 3 French organic short saucissons of 200 g each

- 3 French organic curved dry sausages of 200 g each
Because LC Salaisons' beliefs and values are in line with those of organic farming, we have decided to develop our own organic range.
Exclusively made with raw materials of French origin, and stuffed in natural casing, our organic saucissons are subject to regular checks by an independent body, guarantor of "Organic Agriculture" certification in strict compliance with the European regulations.
Did you know ? The organic pig stocks in France is growing!
Each saucisson is wrapped in kraft paper for better preservation and the perfect protection of its soft texture and aromas.
Delivery time is 3-5 days.
The number of organic pigs in France is growing!
View full details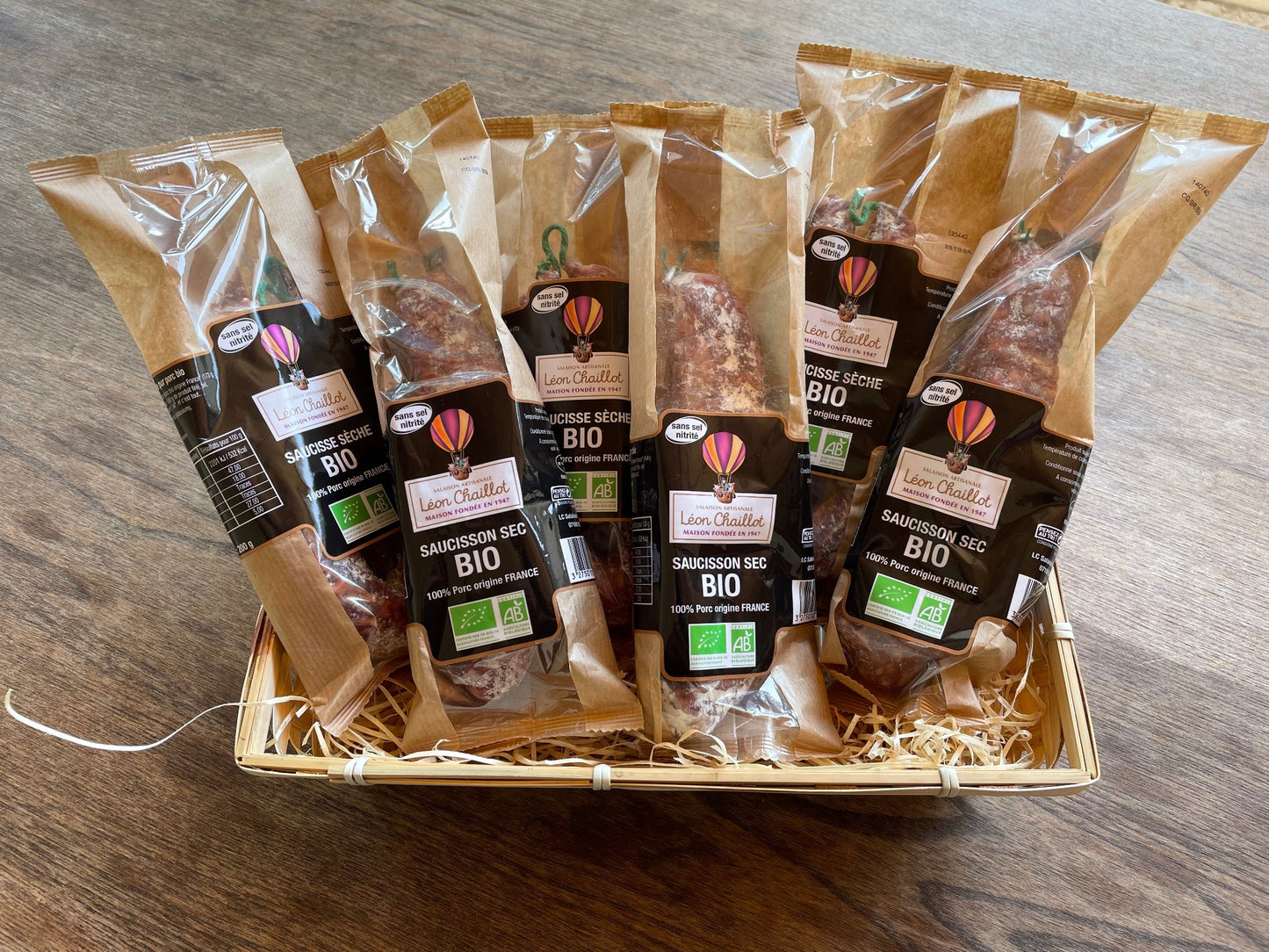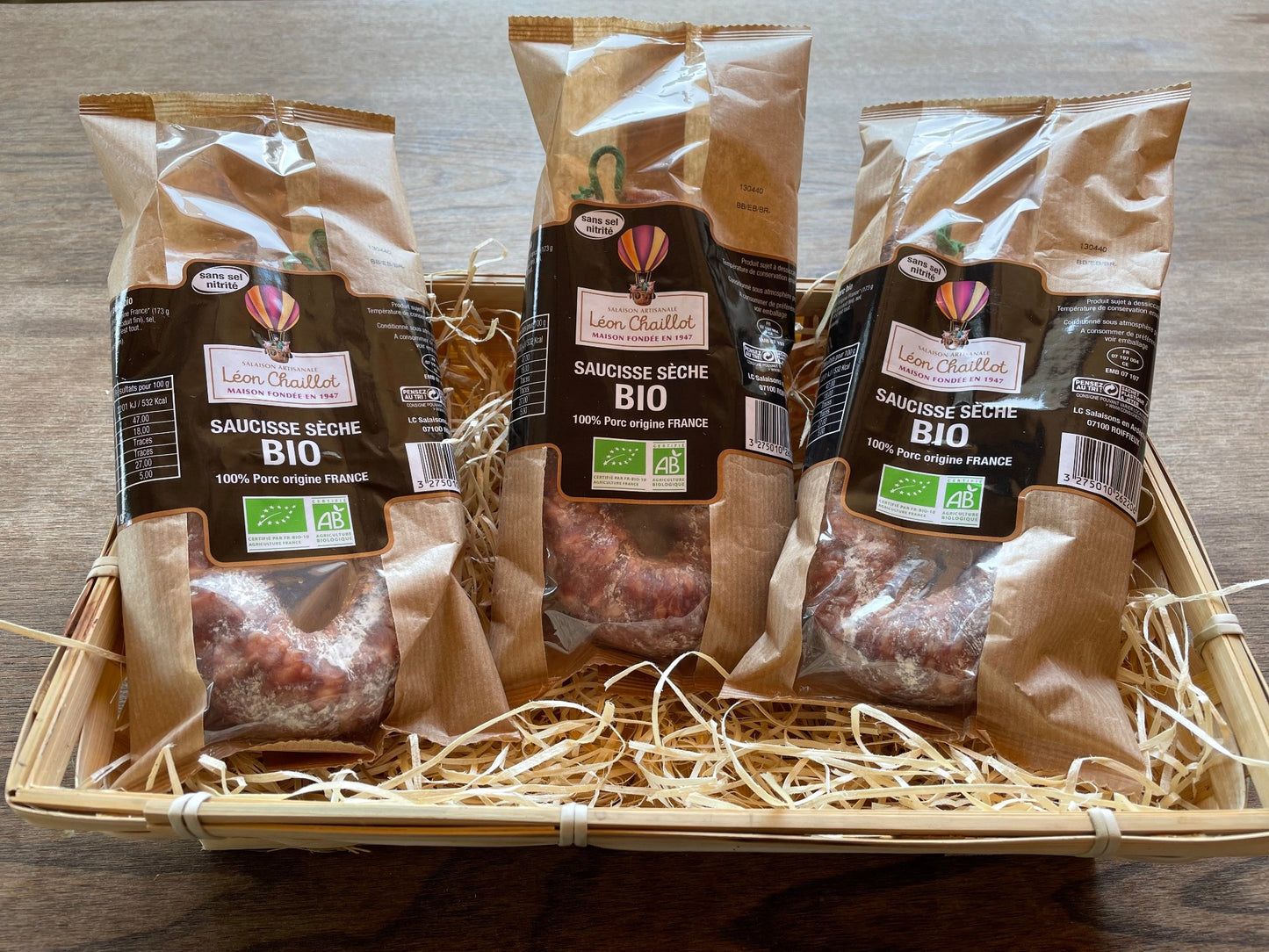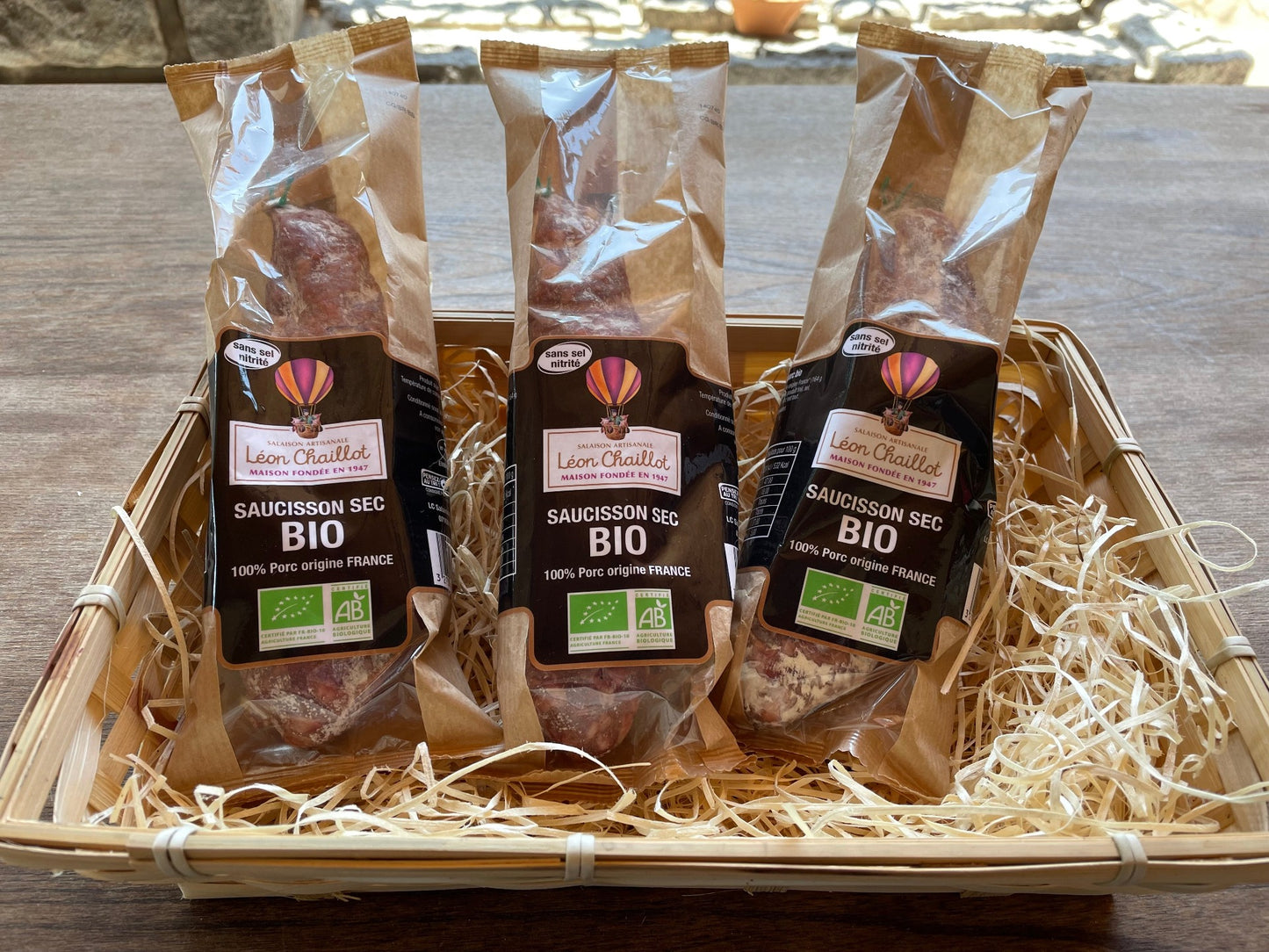 More details on the French Organic package
Ingrédients

Organic pork belly of French origin (164g of pork meat used to produce 100g of finished product), salt, pepper*, cane sugar*, garlic*.
Preservative: potassium nitrate (saltpetre), ferments.
Natural casing.

*From organic farming

Nutritional values

Average values ​​for 100g:

Energy: 2201KJ (532kcal)
Fat: 47g
of which saturated fatty acids: 18g
Carbohydrates: Traces
of which sugars: Traces
Protein: 27g
Salt: 5g

Conservation advice

Store at +18°C maximum in a dry and ventilated place.

Product subject to desiccation
Livraison Offerte

Made in Ardèche

Porc 100% Français

Paiement Sécurisé