PGI Ardèche Package
Sale price
€32,00 EUR
Regular price
Unit price
€22,86
per
kg
Sale
Sold out
The PGI Ardèche package contains:

- 2 PGI saucissons of 300 g each

- 2 dry curved PGI Ardèche sausages of 300 g each

- 1 dry straight PGI Ardèche sausage  of 200 g

 
Everyone knows the "Ardèche saucisson" ! Thanks to the special climate of the Ardèche mountain, this superior quality product gets its specific and inimitable flavor. The mountainous territory of North Ardèche in which our company is located meets the conditions necessary to excel the natural maturing of our products.
The know-how and the natural conditions brought together within this territory have allowed sausages processors to access the protection of their recipes in Europe by obtaining, after years of work, a Protected Geography indication (PGI).
Each sausage is wrapped in kraft paper for better storage and perfect preservation of the soft texture and aromas.

Delivery time is 3-5 days.
The PGI Ardèche identifies hams and dry sausages whose quality, reputation or other characteristics are linked to this geographical origin. The PGI is linked to know-how. It is not created, it consecrates an existing production and therefore gives it protection on a national but also international scale.
View full details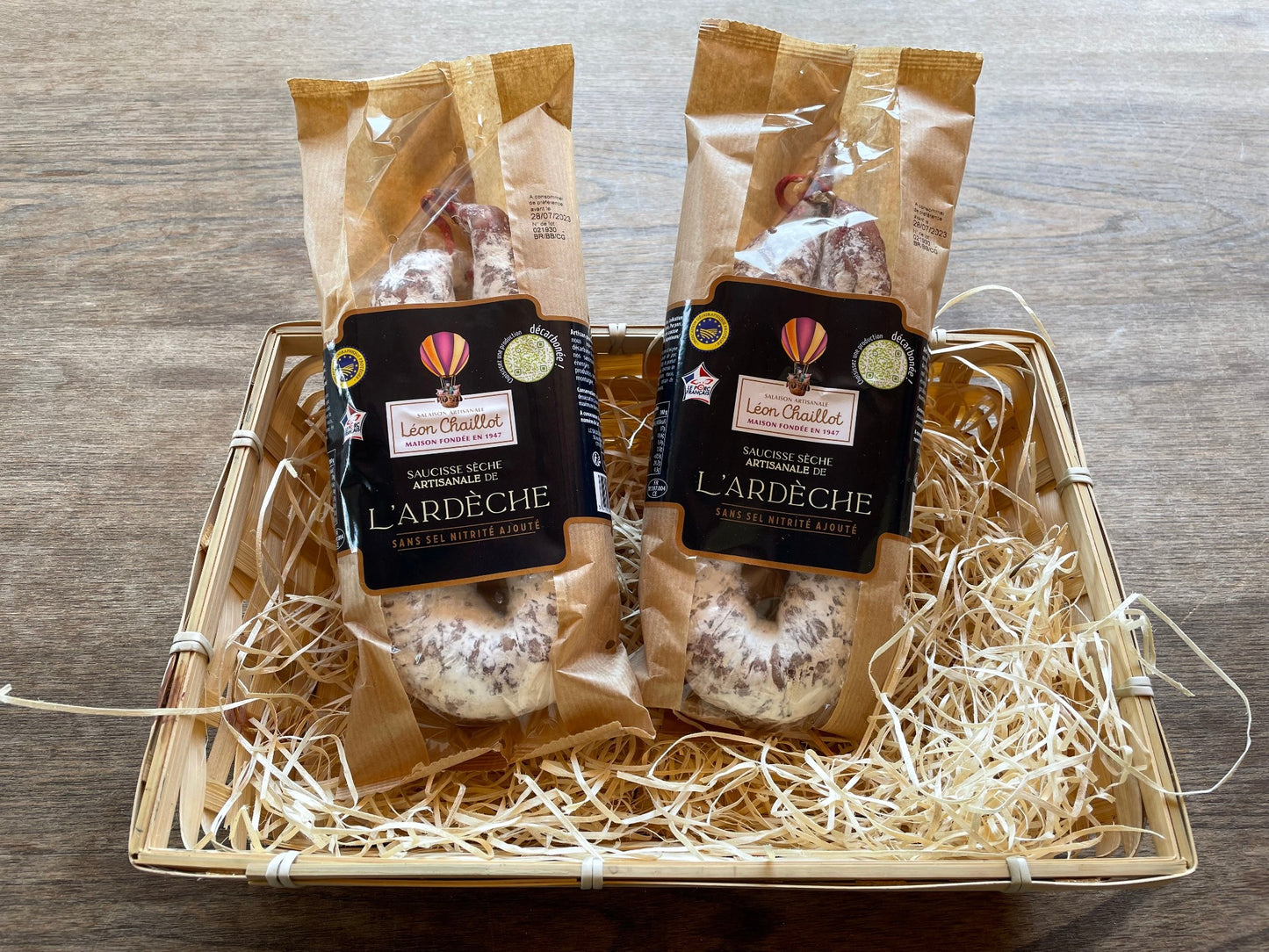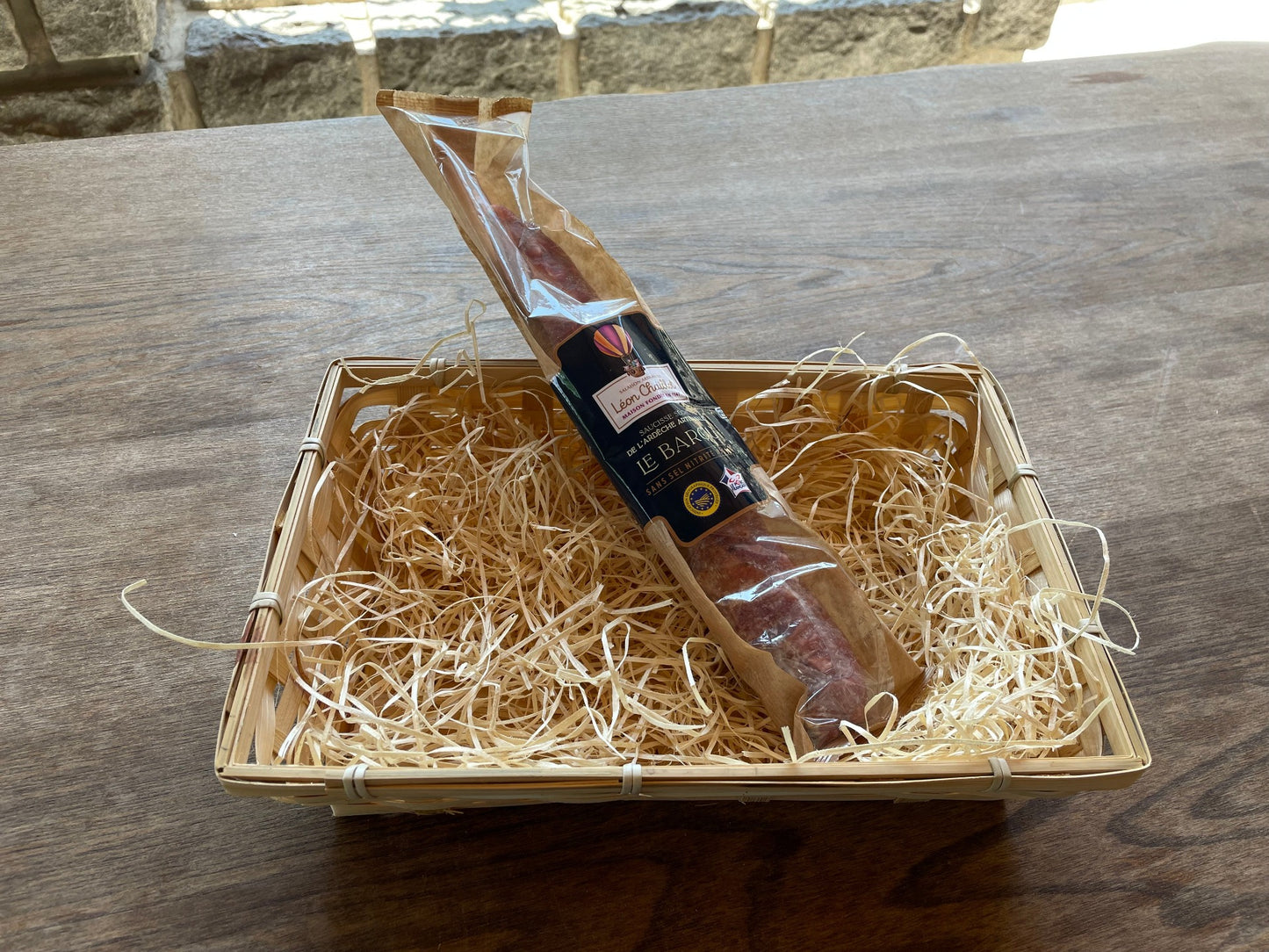 More details on the PGI Ardèche package
Ingrédients

Pork belly of French origin (150g of pork meat used to produce 100g of finished product), salt, lactose , pepper, wheat dextrose, sugar, garlic, macardan, mace, nutmeg.
Preservative: potassium nitrate (saltpetre), ferments.
Natural pork casing.

Nutritional values

Average values ​​for 100g:

Energy: 1889KJ (455kcal)
Fat: 37g
of which saturated fatty acids: 14.6g
Carbohydrates: 1.4g
of which sugars: 1.3g
Dietary fiber: <0.5g
Protein: 29.2g
Salt: 4.3g

Conservation advice

Store at +18°C maximum in a dry and ventilated place.


Product subject to desiccation
Livraison Offerte

Made in Ardèche

Porc 100% Français

Paiement Sécurisé