Cured pork loin
Sale price
€90,00 EUR
Regular price
Unit price
€30,00
per
kg
Sale
Sold out
The weight is between 3kg and 3.2kg
Immerse yourself in the heart of the ancient French culinary tradition with our dried pork loin, an exceptional product from "Origine Montagne" pigs.
The dried pork loin is the result of artisanal know-how passed down from generation to generation, inherited from the traditions of preserving meat in the French mountains. Each piece of loin is carefully selected, then delicately seasoned with a blend of skilfully dosed spices, guaranteeing an authentic and refined taste.
Our "Origine Montagne" pigs are raised in privileged conditions, in the heart of a preserved and healthy environment. This is reflected in the exceptional quality of our dried pork loin, which stands out for its tenderness and rich aromas. Plus, our commitment to sustainable practices ensures that every bite is not only delicious, but also helps ensure fairer compensation for farmers.
The dried pork loin is an ideal choice to enhance your appetizers, charcuterie platters or simply to enjoy a gourmet snack. Whether you are a fan of traditional French products or looking for a new taste experience, our cured pork loin will win you over.
The delivery time is 3 to 5 days by refrigerated truck.
View full details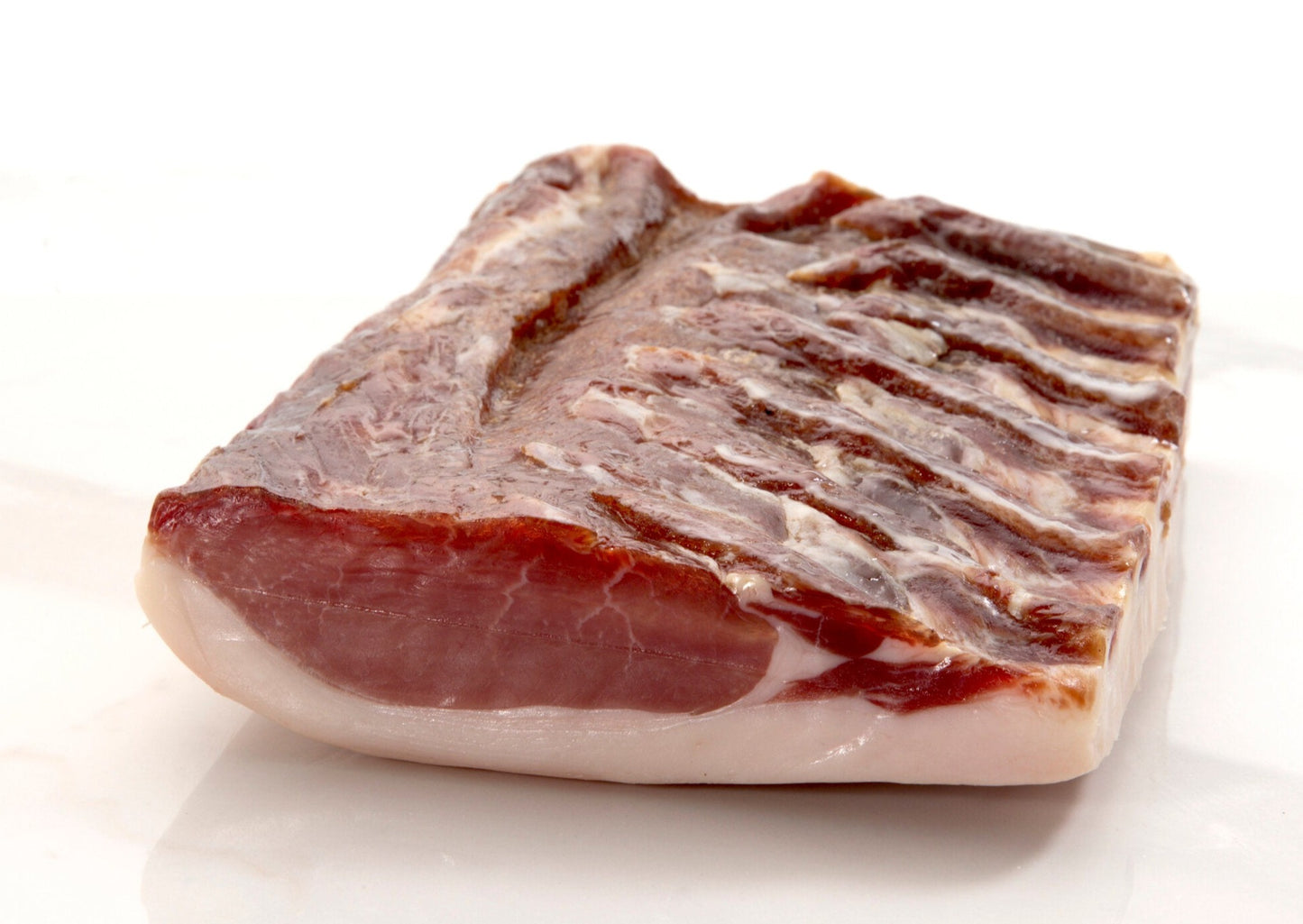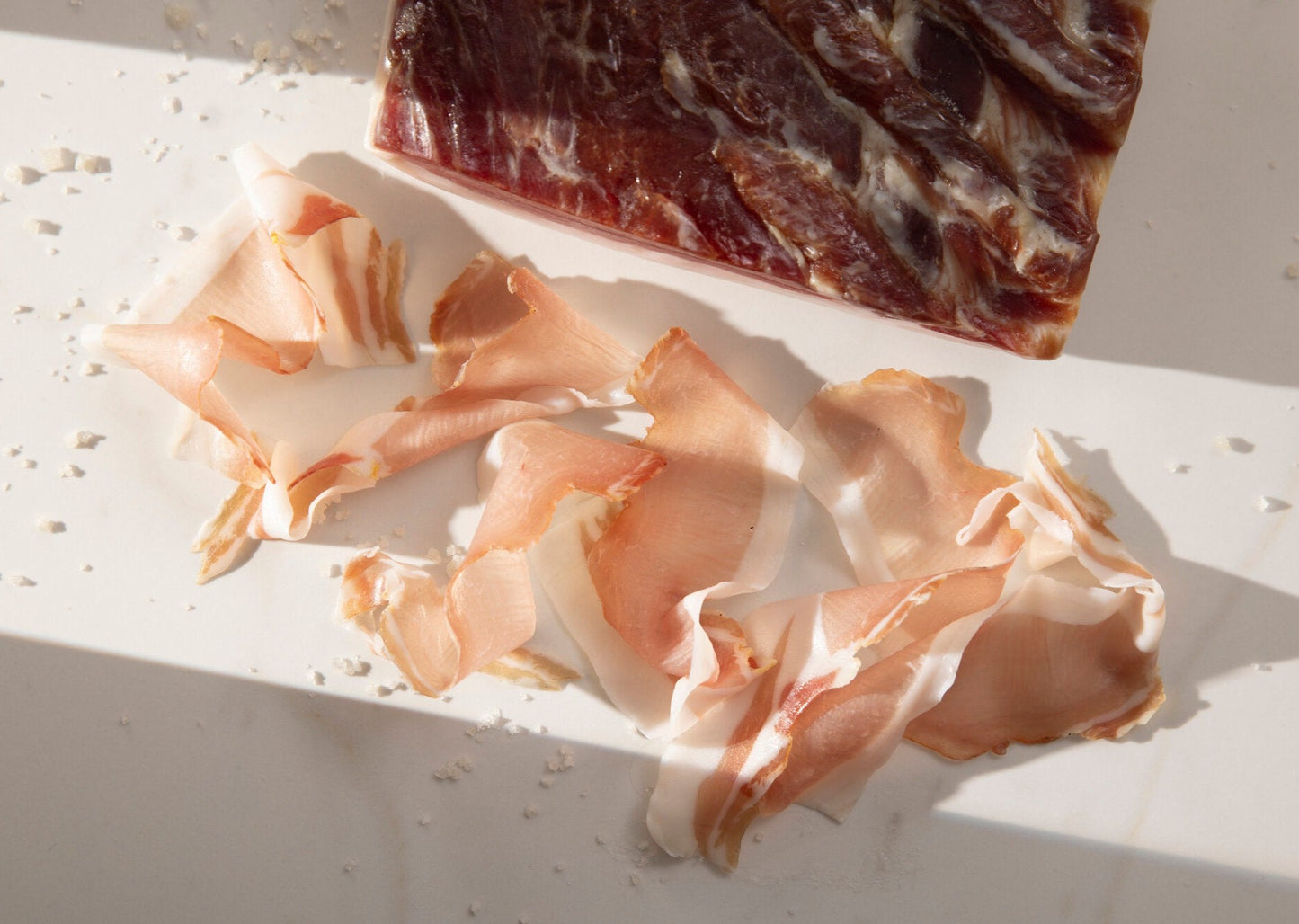 More details on the dried pork loin
Ingrédients

Rack of pork loin salted with dry salt "Origine Montagne", salt, dextrose, sugar, antioxidant: sodium ascorbate, spices, natural flavors.

Preservative: cubic saltpetre (potassium nitrate)

Nutritional values

Average values ​​for 100g:

Energy: 1662KJ (399kcal)
Fat: 28g
of which saturated fatty acids: 12g
Carbohydrates: 5.0g
of which sugars: <0.5
Protein: 32g
Salt: 4.3g
Free delivery

Made in Ardèche

100% French pork

Secure payment