Pork from our mountains package
Sale price
€30,00 EUR
Regular price
Unit price
€25,00
per
kg
Sale
Sold out
Pork from our mountains package contains:

- 2 "saucissons" of 250 g each

- 2 curved dry sausages of 250 g each

- 1 straight dry sausage of 200 g
Born from the desire to promote local know-how by offering ever more qualitative products, with respect for the people and the land, the mountain pork range meets the requirements of the "Origine Montagne" charter.
Founded around three fundamental values - respect for products, respect for people, and respect for mountain territories - this charter is our guideline in all phases of production.
Thus, all the products in the "Origine Montagne" range are made from pork bearing the "Mountain Product" designation recognized by the EU (pigs born in France and raised in the mountains in accordance with good agricultural and agrifood practices. : cereal-fed for at least 75% of their diet, growth promoters and antibiotics free).
By supplying from family farms approved by the Mountain pork association , our company supports local employment and actively participates in the promotion of the mountain region: the application of the partnership rules defined by the Association. Mountain pork provides fair remuneration for all stakeholders (farmers, slaughterers, processors).
Picking the Pork from our mountains range means picking authenticity and quality at the right price for everyone!
Meet our Farmers on this link: www.charte-origine-montagne.com
Each sausage is wrapped in kraft paper for better storage and perfect preservation of the soft texture and aromas.
Delivery time is 3-5 days.
View full details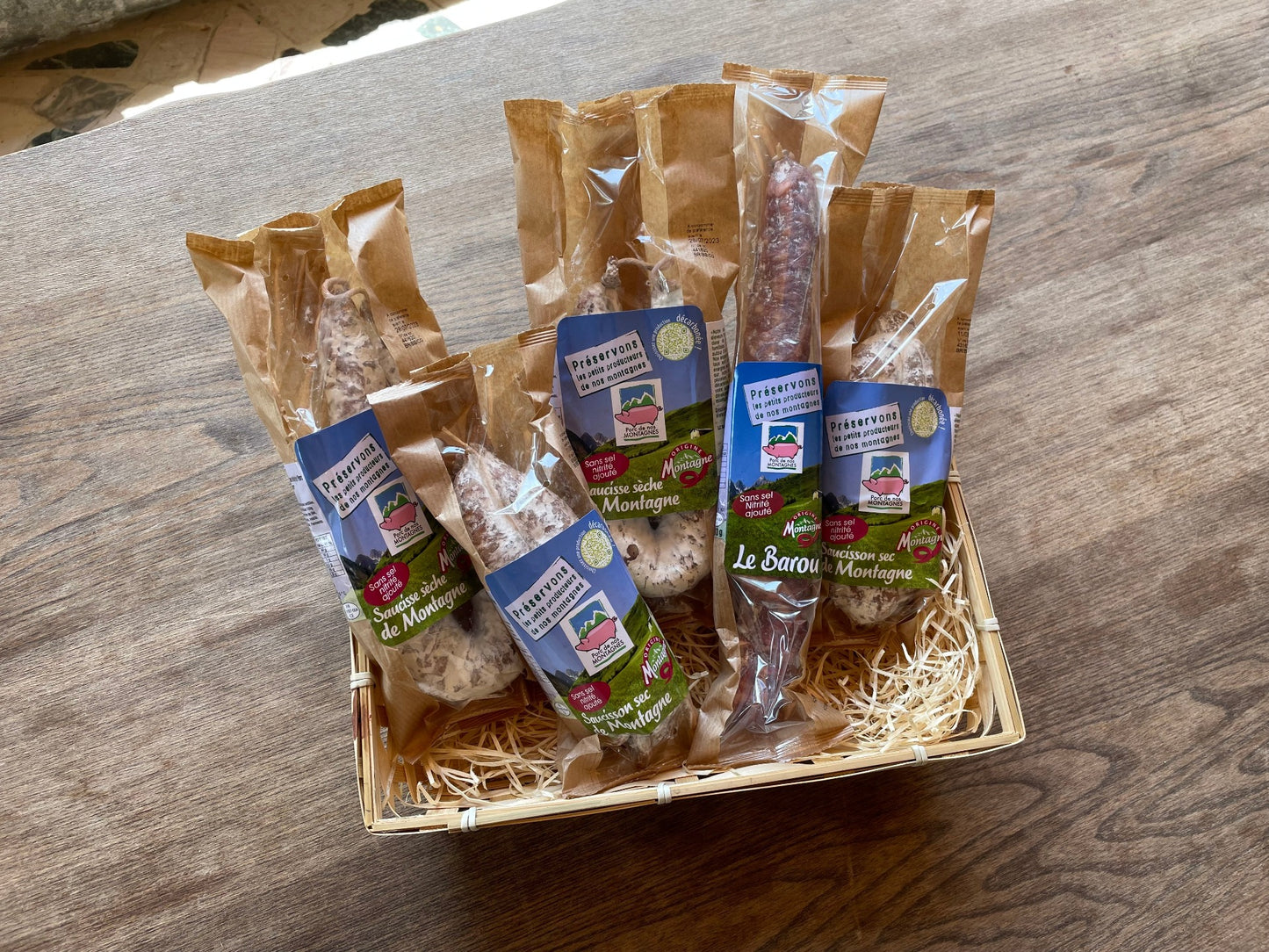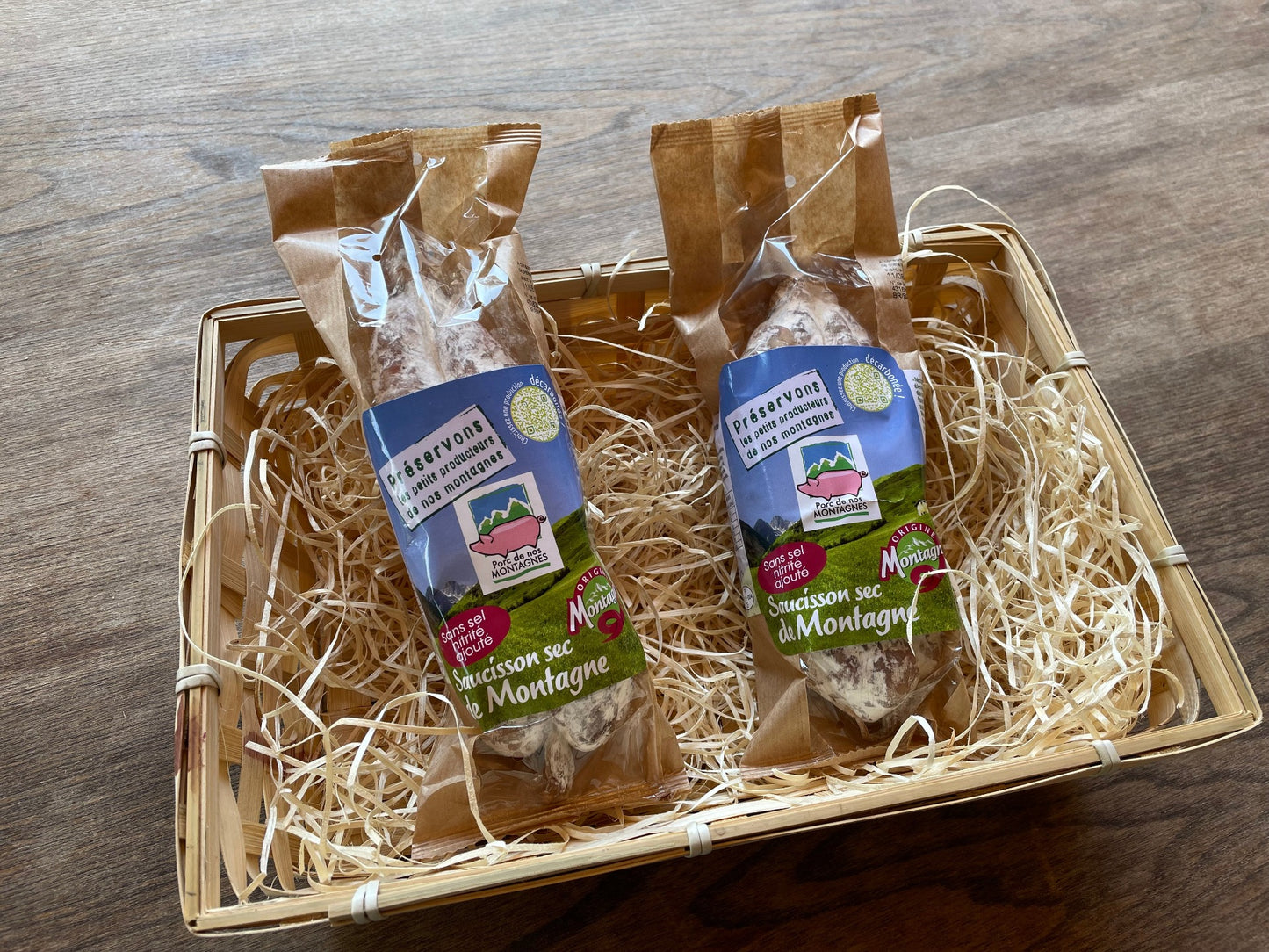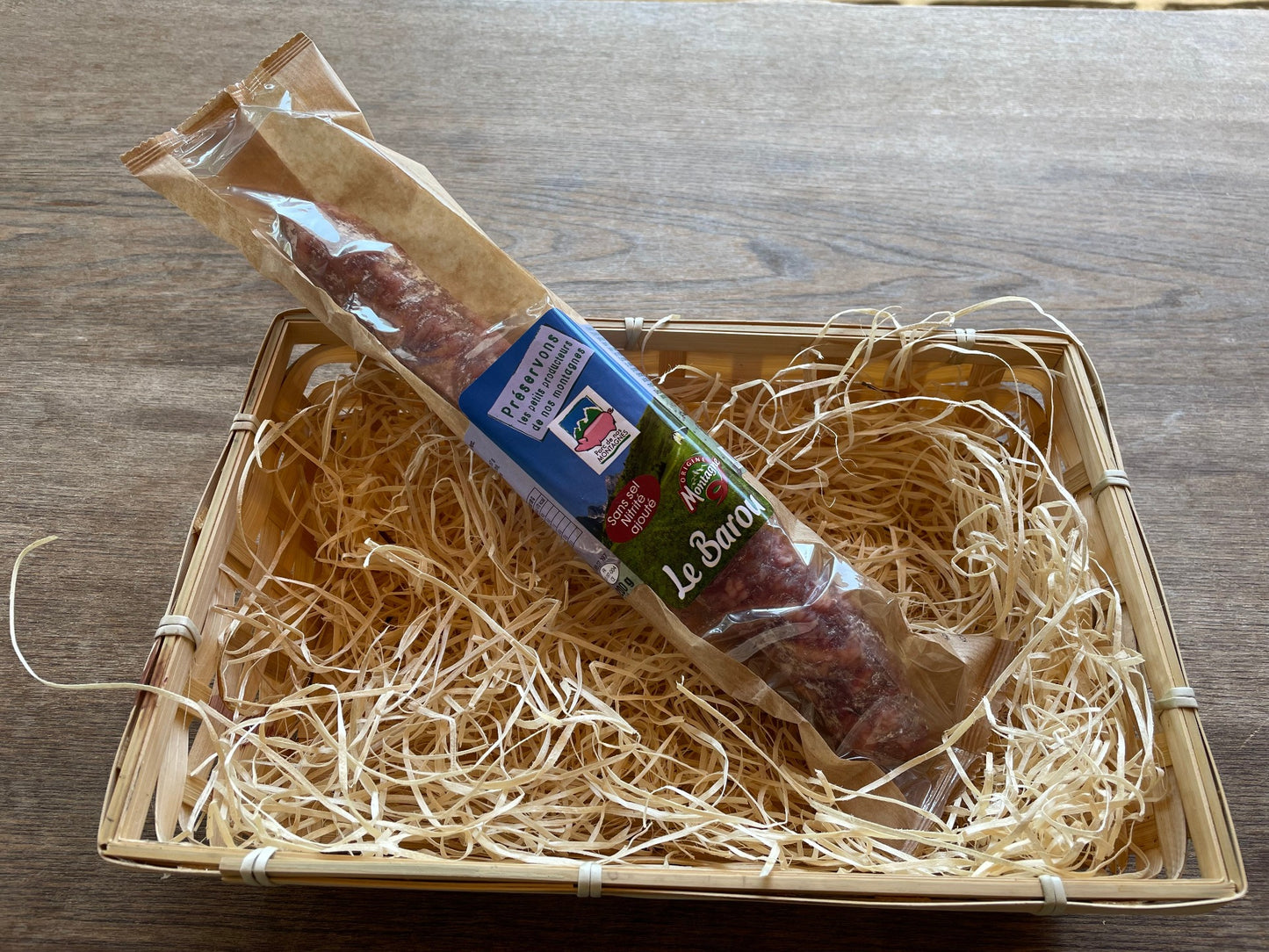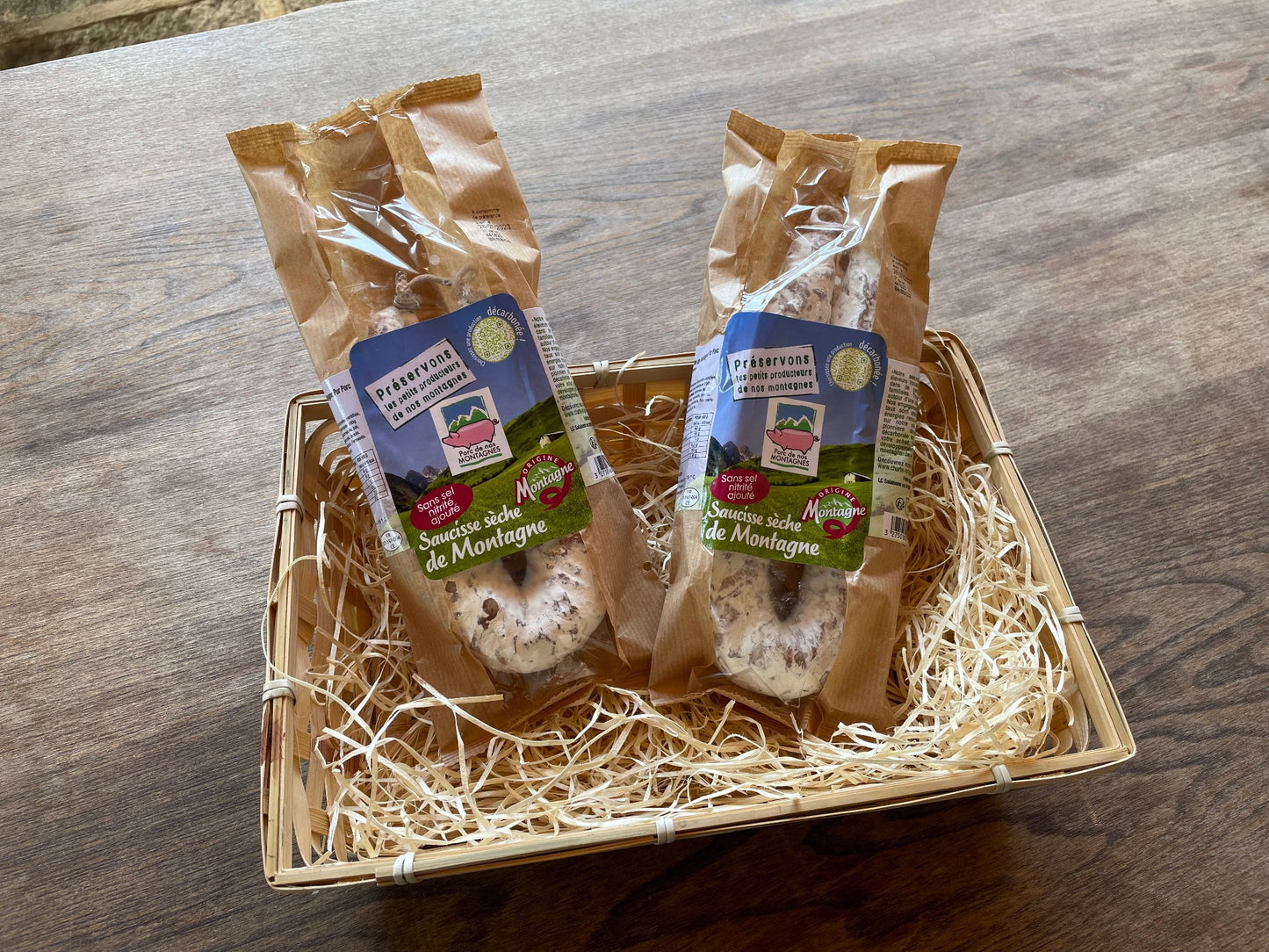 More details on the Pork from our mountains package
Ingrédients

Pork belly of French origin (150g of pork meat used to produce 100g of finished product), salt, lactose, pepper, wheat dextrose, sugar, garlic, sweet wine, mace, nutmeg.
Preservative: potassium nitrate (saltpetre), ferments.
Natural pork casing.

Nutritional values

Average values ​​for 100g:

Energy: 1940KJ (470kcal)
Fat: 40g
of which saturated fatty acids: 16g
Carbohydrates: 1g
of which sugars: 0.5g
Protein: 25g
Salt: 3.8g

Conservation advice

Store at +18°C maximum in a dry and ventilated place.

Product subject to desiccation
Livraison Offerte

Made in Ardèche

Porc 100% Français

Paiement Sécurisé